Bob and Sandy welcome you to our website. This and the next 2 pages have been updated.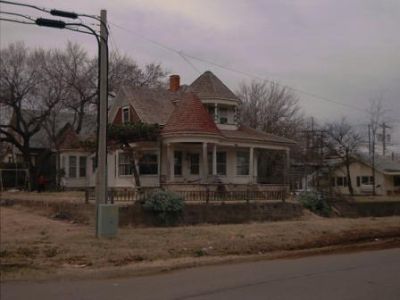 We discovered the house while visiting from Arizona in December, 2003. It was built in 1904 or 1905, and was a significant challenge as a restoration project.

Thank you for visiting our Internet site. It is very basic and will continue to be developed over the coming months. Our primary purpose for the website is to keep friends and family aware of the status of our restoration project in Comanche. Above is a picture of the house as we first saw it. Below is a similar perspective after last summer's exterior painting project.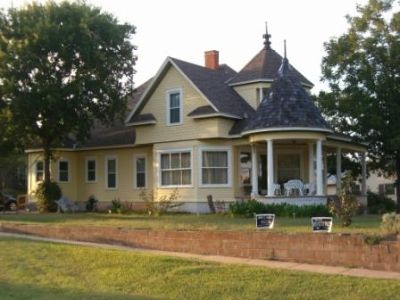 This picture was made last fall. We have been working on landscaping and a carport this spring,

Below and on the next page are pictures showing how the painting was done.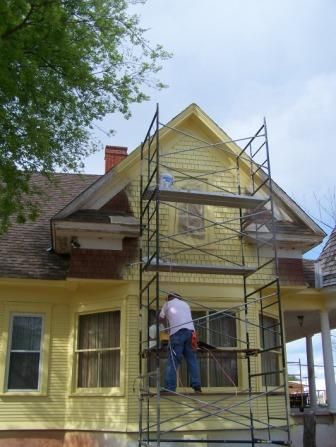 You can contact us at the e-mail address: [bob@bobsandy.us].