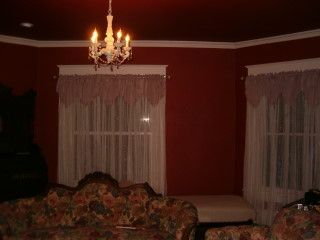 This is the room we call the parlor. We were so happy to get the lighting completed on Saturday evening, Nov. 19. Bob's brother, Dennis, came over and helped Sandy put up rods and drapes in this room.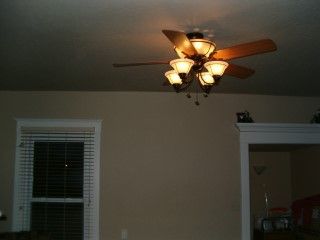 This is the ceiling fan in the den.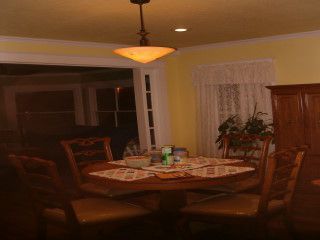 A skewed view of the dining room, but focus on the original light fixture we redeemed from the den. It now graces Grandma Vera's old table.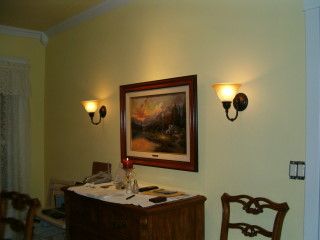 The west wall of the dining room displays the Thomas Kinkaide we gave each other for a previous anniversary. Thank you, Roger and Vivian for your hard work on these sconces.