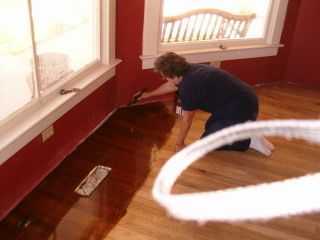 After seven days of sanding we started the staining. We are using Sherwin-Williams Fruitwood. Sandy painted on the stain, and Bob came behind with the wiping. This is the parlor. The white thing in the picture is the strap on the camera. The items in the floor are AC register and very old unusable floor receptacle.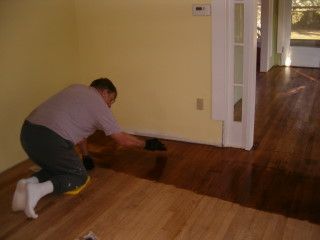 Robert is wiping stain in the dining room. The sunroom is stained.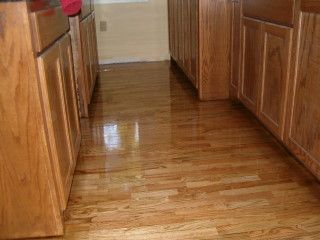 This is the kitchen floor after staining and two coats of polyurethane. In three days we stained, and put on two coats of polyurethane on just under 1000 sq. ft. of wood flooring. We both had blisters on our knees, even though we used knee pads.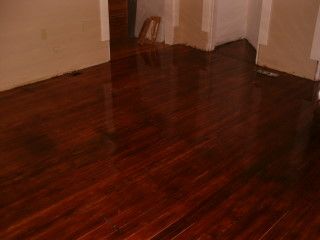 This is the pine floor. It really soaked up the stain. We think it turned out really nicely. How lovely it will be with the white baseboards in place.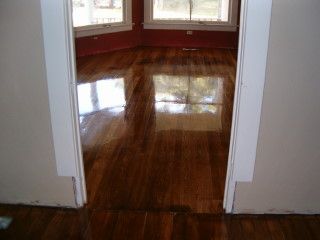 Looking into the finished parlor. We get a lot of reflection now.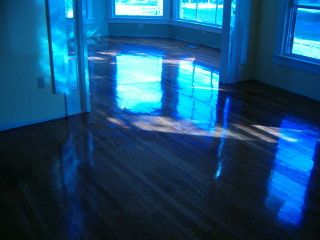 This is the dining room looking into the sunroom, facing east. Lots more reflected light.